Governors
| | |
| --- | --- |
| Academy Council | Role |
| Andrea Wills | Chair of Governors |
| Craig Abbs | Head Teacher, Soundwell |
| Martyn Hinam | Councillor |
| Alison Cade | Councillor |
| Emily Currant | Teaching Staff Representative |
| Bob Taylor | Parent/Carer Representative |
| Kelly Field | Parent/Carer Representative |
| Regan Meares | Councillor |
| Alun Williams | CEO, MNSP |
To contact the Clerk to the Governing Body, email - EJahn@msnpartnership.com
The Chair of Governors, Andrea Wills, can be contacted using
andrea.wills@msnpartnership.com
Soundwell Academy Link Councillor Roles
Role
Name
Chair
Andrea Wills
Vice Chair
Alison Cade
Children in Care / Young Carers Councillor
Alison Cade
Finance Councillor
Martyn Hinam
Health & Safety Councillor
Martyn Hinam
MAT Trustee
Andrea Wills
Parent Representative
Kelly Field
Parent Representative
Bob Taylor
Pupil Premium Councillor
Alison Cade
Safeguarding Councillor
Alison Cade
Special Educational Needs & Disability Councillor
Alison Cade
Support Staff Representative
Teaching Staff Representative
Emily Currant
MEET THE GOVERNORS
Craig Abbs, Headteacher
Appointed by Trust Board, Ex-Officio
Craig has been in teaching for 15 years and is passionate about teaching, learning and the social and emotional development of the students and recognises and values the opportunities provided by a collocated specialist SEMH and SLCN provision with a short break (respite) residential facility.
For 12 of those years, Craig has taught in Alternative Provision and Special schools. He is passionate about the pupils getting local high-quality provisions that will meet their needs He has held Leadership roles for 7 years in a variety of provisions.
He has lived in South Gloucestershire for much of his life and previously worked in Bristol and Bath and North East Somerset.
Craig will often be out running, cycling or walking the dog. He is keen on sports, recently completing the Cotswold 70.3 Triathlon.
Andrea Wills, Chair of Governors
Appointed by Trust Board from 14 May 2020 - 13 May 2026
Andrea lives in South Gloucestershire and was a trustee with Learn@MAT from September 2017 until her resignation in November 2022. Over the last five years she has served as both vice-chair and chair of the Board. She has extensive governance experience with specialist knowledge of broadcasting regulation in the UK and Australia. She was Independent Editorial Adviser to the BBC Trust and investigated complex complaints over the decade it existed. She began her career as a journalist at BBC Radio Bristol, then a TV producer in the Natural History Unit, and finally Chief Adviser with the BBC's Editorial Policy team. Andrea is on the Appeals Panel for the Video Standards Council Rating Board and is on the Board of the press regulator, IMPRESS, and is chair of its Standards Code Committee.
Martyn Hinam, Governor
Appointed by Trust Board from 14 May 2020 - 13 May 2026
Martyn Hinam is the manager of Kingswood Active Lifestyle Centre and enjoys developing his team to create a great environment for staff and customers.
The community is of great importance to Martyn, where he has created several initiatives to help adults and children with abilities and disabilities to become physically and mentally healthier.
He has been working in the leisure industry for over 25 year, where he has gained a wealth of experience from a wide range of areas.
Martyn enjoys spending time with his family and two children, especially outdoors in the fresh air. In his spare time, he is a tai chi instructor, who has over the last 16 years worked with a variety of people and groups including Choices 4 U, The Priory, health clubs and leisure centres.
​
​Emily Clay, Teaching Staff Representative
Elected by Staff from 14 May 2020 - 13 May 2026
Emily trained at the University of Gloucestershire specialising in Mathematics and Art. She then moved to Bath where she taught Year 1 for 2 years and headed PSHE. She endeavours to make every lesson creative and engaging using art as a means of doing this. When Emily is not teaching she enjoys baking and ice skating
l

Bob Taylor, Parent/Carer Support Representative
Appointed by Trust Board from 10 November 2020 - 09 November 2023
My wife Sue and I have been foster carers for the past 7 years. I worked for the Post Office in various roles for 25 years before finishing with them in 2014. I sat on the board of Sovereign Housing Association for 2 years as a tenant governor until 2016.
We currently have two foster children who both attend specialist education, one is at Soundwell.
I enjoy going out for walks with the children and our dog. We are lucky enough to live by the docks, Ashton Court and Bristol City FC, so we are out as much as we can be.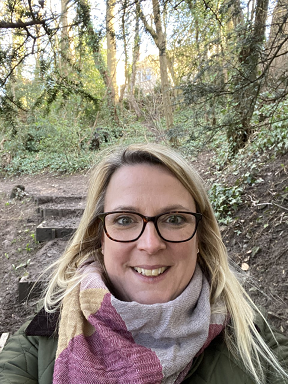 Kelly Field, Parent/Carer Support Representative
Appointed by Trust Board from 10 November 2020 - 09 November 2023
After noticing differences and the struggles her youngest son was having, he was put on the pathway to an autism diagnosis. It has been a steep learning curve and Kelly wants to do what she can to ensure young people are not misunderstood and have the difficult experiences her son did in education.
Working in the food and drink sector in marketing, education is a welcome change full of new learnings!
Outside of working and looking after her two boys Kelly loves getting out for walks, enjoying animals and nature, but also watching basketball and rugby when she is allowed!
With the recent lockdowns, Kelly took up running which is almost unheard of for her!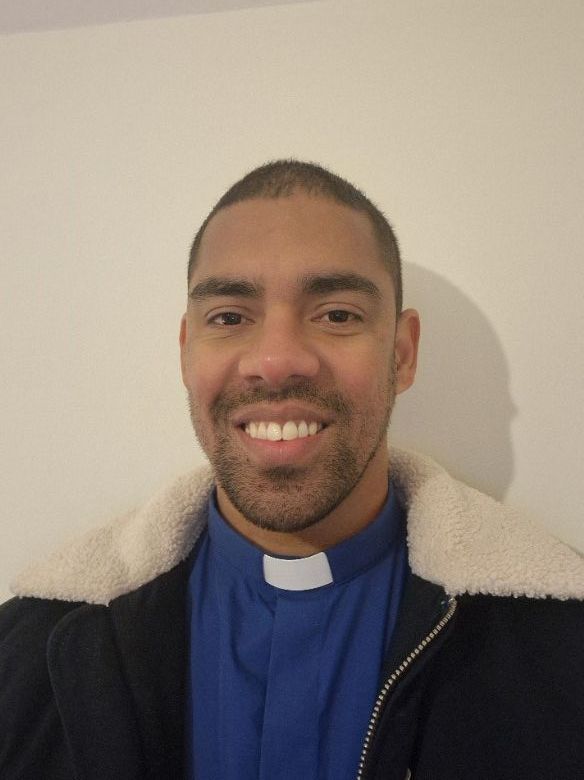 Regan Meares
Governor
Appointed by the Trust Board 17 October 2022 - 16 October 2025
Regan is a new curate at St Stephens Church in Soundwell. He was ordained in July after studying at Trinity College. Regan enjoys meeting and getting to know people because he believes everyone has a story to tell. His hobbies are listening to music, watching films and going out for a run whenever he can.